About Us - Our Products
Since 1991 Moore Custom Woodworking, Inc. has been providing architectural millwork in Southwest Florida. Some examples include solid wood doors, windows, and mouldings. We specialize in radius products such as elliptical casings, oval windows, and half circle doors, to name a few.
Mouldings
In 2004 we moved into our 10,000 sq. ft. facility and are now able to provide moulding runs from hundreds to thousands of linear feet. We have cataloged the profiles we have ran in the past, however, we can produce any profile and factor in a small knife charge along with the linear foot price we quote to you. Our profile grinder allows us to produce any profile based on a sample or picture you provide.
Doors
Our doors are built from solid wood, not veneers applied to an inner core, which to some is considered a premium door. This allows the doors to withstand Florida's hot, humid conditions. The doors are assembled using blind mortise and tenon joints (not dowel rods or metal lag bolts). Our standard details include raised panels and ovolo sticking around the panels or glass. We can add an applied moulding or change our details to meet your specifications. We also have the ability to produce louvered doors which allows us to provide our customers with a stain grade product that will match the rest of their interior doors. Our exterior doors can be engineered for wind load and glazed with impact glass to meet the new Florida building code.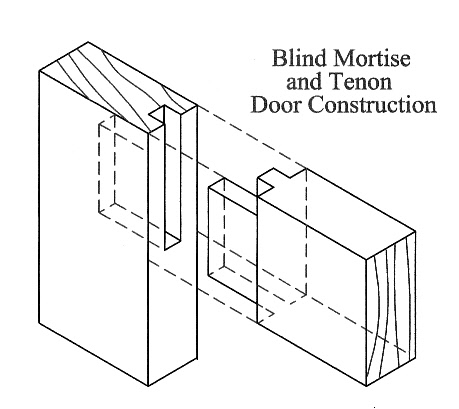 Click to View MCW Standard Details.pdf